Next Steps After an Accident
May 25, 2022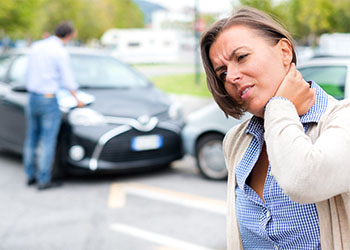 If you have been in a car accident in Hazard or anywhere else in Kentucky, it is critical to know the best way to handle this stressful and emotional situation. Kentucky law requires drivers to take certain steps after an accident. Failure to take proper steps in the aftermath of a car crash could jeopardize your pursuit of the compensation you deserve.
Contact a personal injury attorney for guidance regarding your rights and responsibilities after an accident. At The Law Office of Kyle S. Hall, I work tirelessly to assist accident victims in seeking fair financial compensation. If you need help, reach out to my office in Hazard, Kentucky.
What to Do After an Accident?
The trauma associated with a motor vehicle accident can be overwhelming, which is why many drivers unknowingly make mistakes during the process. Understand that even a single mistake could cost you your claim. To protect your rights, it is essential to know what first steps you should take after being involved in an accident in Kentucky.
1. Stop and Call 911
If you have been involved in a collision, the very first thing you should do is stop your vehicle and pull over to the side of the road (if your vehicle is still in a drivable condition). Check yourself and other people at the scene for injuries and call 911. Request an ambulance if necessary.
2. Get Medical Attention
Unfortunately, many accident victims delay or forgo medical care after car accidents. Some worry about the cost of treatment, while others think they were not injured or their injuries are minor. It is highly recommended to seek medical attention after an accident because your health should be your priority. Not all injuries manifest themselves immediately after the collision. Some injuries may take hours or even days to show symptoms. Ultimately, the sooner you diagnose your condition and start the treatment, the better the chance of recovering and avoiding long-term consequences.
In addition, seeking medical attention within a reasonable amount of time will strengthen your legal claim. If you take too long to get medical care and then later file a claim for compensation, the insurance company may be more likely to deny your claim.
3. Exchange Information
After an accident, be sure to exchange your information with all parties involved in the crash in accordance with Kentucky law. In Kentucky, you must provide and receive from other parties involved in the accident the following types of information:
Name, phone, and address (contact information)

Driver's license number

The vehicle's license plate number

Car insurance information
Having the above-mentioned information will be necessary when making an insurance claim for compensation.
4. Cooperate with Law Enforcement
When the police arrive at the scene of your car accident, it is important to stay calm. Many people panic when speaking to an officer, even if they did nothing wrong. Be polite when answering the officer's questions, do not interrupt the officer, and avoid making any statements that could be interpreted as your admission of fault. Tell your side of the story. You will also need to get a copy of the police report.
5. Gather Evidence at the Accident Scene
The strength of your claim and your ability to secure maximum compensation after an accident depends on the availability of evidence proving the extent of your injuries and the other party's fault. Take photos, record videos, speak to witnesses, and take other steps to gather as much evidence as possible before you leave the scene.
6. Notify Your Insurance Company
Many drivers underestimate the importance of contacting their insurance company within a reasonable amount of time after the accident. However, insurance companies require their policyholders to report accidents as soon as possible. Failure to notify your insurer may hurt your future claim.
7. Consult with an Attorney
Last but not least, contact a skilled attorney after an accident. Generally, the sooner you get legal counsel, the better for you and your claim. It's important to speak with a car accident attorney before you give any statements to the insurance provider. Your attorney will assist you with the claims process and handle all communications with insurance companies on your behalf. Your attorney will be by your side at every stage of the process to fight for the compensation you deserve and ensure that you are being treated fairly and with respect.
What to Expect After an Accident
If you are injured and wish to get compensation for your medical expenses, loss of income, the cost of vehicle repairs, and other damages and losses, you will have to file an insurance claim. The insurance company will assign a claims adjuster to investigate your claim and estimate your losses and damages before making a settlement offer.
Once a settlement offer is made, many accident victims accept the offer without realizing that they deserve more. If an attorney determines that the proposed amount is not acceptable, the attorney will negotiate a higher amount. Your attorney will compile and present the necessary evidence to prove that you deserve more than you were offered.
Rely on The Law Office of Kyle S. Hall
At The Law Office of Kyle S. Hall, I am dedicated to helping people who have been injured in car accidents in Hazard, Kentucky, and throughout the state, including Leslie, Knott, Letcher, and Perry Counties. If you need guidance on what to do next after an accident, reach out today. I am ready to answer your questions, explain your legal rights, and tell you about your options.