Why You Should Seek Medical Attention After a Car Accident
Aug. 31, 2022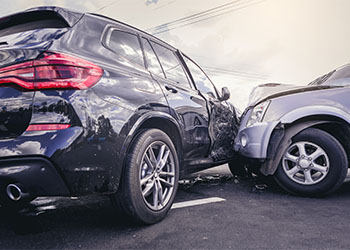 Being involved in an auto accident can be traumatizing and change the trajectory of your life. Whether you sustained minor or severe injuries, getting immediate medical attention is crucial for both personal and legal purposes. An experienced Kentucky car accidents attorney can enlighten you about why you should seek adequate medical help after a car accident and determine the best way to proceed with your injury claims.
At The Law Office of Kyle S. Hall, I'm dedicated to offering compassionate representation, support, and detailed guidance to clients in their car accident claims. As your legal counsel, I can fight vigorously to protect your legal rights, ensure that you receive adequate medical treatment, and help pursue the financial justice you deserve. My firm is proud to serve clients across Hazard, Kentucky, and the surrounding areas of Leslie, Letcher, Perry, and Knott counties.
Common Injuries After an Accident
A motor vehicle accident may result in minor or severe injuries to the passengers, drivers, or other road users involved in the crash. Some of the most common injuries after an auto accident include:
Soft-tissue injuries

Whiplash

Chest injuries

Post-Traumatic Stress Disorder (PTSD)

Arm and leg injuries

Concussions

Head injuries

Bruising

Scrapes and cuts

Knee trauma

Disfigurement

Herniated discs

Broken arms, hips, legs, and shoulders

Broken ribs

Back or neck injuries

Traumatic brain injuries

Internal bleeding
The next steps you take after an accident are absolutely crucial to seeking your injury claims. Your safety, general well-being, and health should be your priority. Regardless of the nature of your injuries, you should seek medical attention immediately after the accident.
Reasons to Seek Immediate Medical Attention
A lot of accident victims usually delay or fail to seek medical help because they think they feel okay or only sustained mild injuries that can heal over time. However, this is completely wrong. Even if you feel fine, you should still visit a qualified doctor for medical examination, tests, and treatments. Here are some reasons why you should seek immediate medical attention after an auto accident:
For Your Health and Safety
When involved in an accident, your major concerns should be your safety, health, and well-being. Even if you weren't injured or only sustained minor injuries, you should still receive adequate medical treatment from an experienced doctor. Sometimes, your symptoms and injuries may take a couple of days or weeks to manifest fully. Essentially, the earlier you get medical treatment, the quicker you can identify hidden injuries, get proper treatment, and start your journey towards recovery.
For Proper Documentation of Your Injuries
Getting immediate medical attention is crucial for proper documentation of your injuries. Doctor's visits, health documents, physiotherapy, clinical exams, and other medical records can record the magnitude of your injuries and the medical treatments received. These records will form a significant part of the documentation when you file your insurance claims.
To Comply With Insurance Requirements
Several insurers in Kentucky have policies that provide a limited time for injured victims to seek medical treatment to qualify for financial compensation. Hence, to comply with insurance requirements, seeking immediate medical attention soon after an auto accident is important.
To Avoid Potential Issues With the Insurer
The insurance provider can use your decision to avoid or delay getting medical assistance as evidence that your injuries were exaggerated, you weren't really injured, or your injuries were from another incident. Unfortunately, the insurance carrier may use this excuse to deny or undervalue your injury claims.
Following Through With the Treatment Plan
In addition to getting proper medical treatment after the accident, you must also follow through with your treatment plan. Your physician may create a personalized treatment plan for you – including prescription medications, routine checkups, physical therapy, or other medical procedures.
Generally, following through with the treatment plan will help you recover faster. Also, it will assist with your insurance claims. For example, if you missed a therapy session, the insurance provider can argue that you missed it because your injuries aren't actually serious. Consequently, the insurance carrier may refuse to cover the cost of the medications, therapy, or treatments associated with your recovery.
Additionally, the insurer may state that your health situation worsened because you didn't follow through with the treatment plan. The insurance provider may also use this as an excuse to undervalue or deny your claims. Therefore, make sure you follow any treatment plan strictly. Also, always check in with your legal and medical teams from time to time.
Trusted Guidance When You Need It Most
Regardless of the nature and severity of your injuries, getting proper medical attention following an accident is vital for your safety, health, insurance, and legal purposes. A skilled personal injury attorney can explore your possible legal options to recover damages and help you pursue your rightful financial compensation.
At The Law Office of Kyle S. Hall, I'm poised and ready to support and advocate for the best interests of car accident victims in their injury claims. As your legal counsel, I can enlighten you about the benefits of seeking medical help after the accident and help file your personal injury claims. Using my extensive knowledge, I will fight compassionately for your legal rights and help you recover fair financial compensation to cover medical expenses, lost wages, pain and suffering, and other potential damages.
Never delay getting medical attention after a traffic collision. Contact my firm – The Law Office of Kyle S. Hall – today to schedule a simple case assessment with an experienced car accidents attorney. I can offer you the trusted legal guidance, support, and vigorous representation you need in your injury claims or lawsuit. My firm proudly serves clients across Hazard, Kentucky, and surrounding areas of Leslie, Letcher, Perry, and Knott counties.