What to Do If You Are Hit by a Drunk Driver
Oct. 27, 2022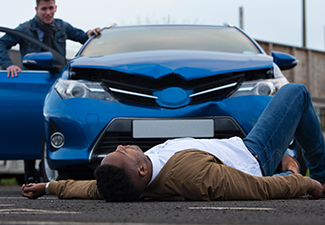 Nobody likes to think about being in a car accident and sustaining injuries, but incidents like this happen every day across the country. In the best cases, both parties are cooperative, and compensation is paid to the injured party. However, if you've been hit by a drunk driver there are other factors and laws you'll need to be aware of that may affect how you determine liability and receive a fair settlement. It is wise to speak with an experienced and compassionate car accident attorney if you have been in a recent accident involving a drunk driver. Contact me at The Law Office of Kyle S. Hall for reliable legal assistance. I have the comprehensive skills and experience necessary to help you look toward a brighter future during these challenging times. From my office in Hazard, Kentucky, I can help accident victims throughout the area, including Letcher, Knott, Leslie, and Perry Counties.
Steps to Take if You are Hit by a Drunk Driver
When people are involved in an accident, it can be hard to think straight about what steps they should take. However, you must address some key concerns following an accident and this becomes especially true if you've been hit by a drunk driver.
The first thing you'll want to do is ensure that you and anyone else who was in the car with you are physically safe. You should seek medical attention immediately, even if you only think your injuries are minor. Many times, car accidents can result in injuries that won't show up for several hours to several days later. Keep all forms of documentation, including any bills, doctor's reports, diagnoses, or care recommendations. You should also document any other losses you sustain due to the accident, such as time missed from work.
You should also record any details you can of the incident itself. This could include taking pictures or video of the accident scene, obtaining police reports, or getting contact information for any witnesses. Even though drunk driving accidents like this may seem clear-cut as to who's at fault, you may still need evidence to ensure you receive your full compensation.
Liability in Drunk Driving Accidents
There are a few state-specific laws you should be aware of when navigating a case like this. The first refers to how liability is determined. Kentucky is what's called a no-fault state, meaning that after an accident, it initially doesn't matter who caused the accident because both parties will first file claims with their own insurance provider. However, if the total damages exceed the amount that your own policy will pay out, you can usually pursue a claim with the at-fault driver as well. Also, since drunk driving is a criminal offense, this will often make it easier for the victim to establish liability.
Kentucky's dram shop law also comes into play in a drunk driving accident. A "dram shop" is a somewhat antiquated term that simply refers to any establishment that sells alcohol. Dram shop laws help victims of alcohol-related injuries seek further compensation not from the perpetrator but from the dram shop that overserved them. There are certain restrictions on this law, namely that the bar (or restaurant or liquor store) should have known that the individual was already intoxicated and that a reasonable person would know not to sell them more alcohol. In these cases, it's possible for the victim to seek compensation from both the driver and the establishment that last served them.
Punitive Damages for Drunk Driving Accident Injuries or Wrongful Death
The damages you're able to receive in an accident like this will depend on the specifics of your case but can include medical expenses, lost income, pain, and suffering, or repairs to personal property. Sometimes, you may also be able to seek punitive damages, and these are often unique to DUI accidents. These can be harder to obtain, and if you wish to pursue this, you should always work with an experienced car accident attorney since it will almost always have to go to trial.
Filing a Wrongful Death Claim
In the most devastating cases, you may also be seeking damages through a wrongful death claim that you're making on behalf of a loved one who lost their life because of a drunk driver. These lawsuits are approached similarly to a personal injury claim, and while the law will support you in this (fatal DUI accidents are classified as wrongful death) this is still a very difficult process both emotionally and legally and should only be pursued with competent legal counsel working on your side.
Car Accident Attorney in Hazard, Kentucky
Recovering from the trauma of being in a drunk driving accident is a long and arduous process, and this can be made exponentially more difficult if you've also lost a loved one. At The Law Office of Kyle S. Hall, I'm committed to providing all my clients with compassion and respect and fighting for what's right till the end. If you're in Hazard, Letcher County, Knott County, Leslie County, or Perry County, Kentucky, contact me today to set up a consultation.